To make purchasing easier, we offer several different scythe sets.
The sets contain all the equipment needed to get you started and offer a discount over buying the parts separately.
Options within each set allow you to choose the scythe blade that will be most suitable for the kind of vegetation you will be mowing.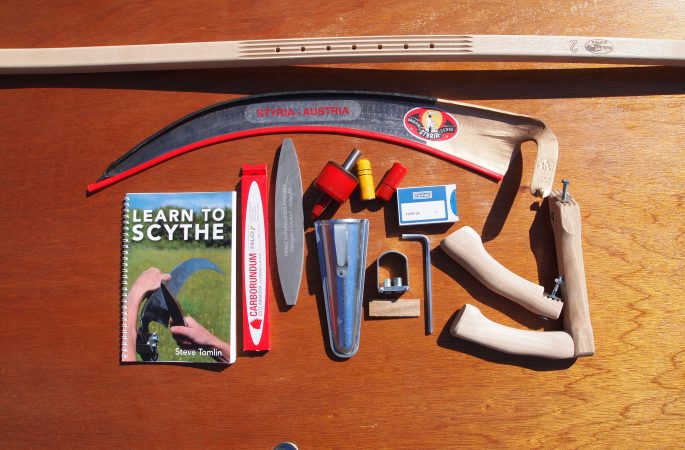 We recommend our Standard Scythe Sets for most people. These sets contain all the equipment needed to start using and maintaining a scythe.
If you will only be using your scythe on very rough weeds, brambles etc a Rough Mowing Scythe Set may be what you need.
If you are buying a second scythe or if you are planning to use our blade peening service a Minimum Scythe Set, without peening equipment, may be adequate for your needs.